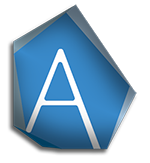 The APEX Awards go to those who have made noteworthy contributions and achievements in public service, government service, professionalism, pro bono work, diversity and other areas.
Recipients of the 2017 APEX Awards
Watch video interviews of the recipients and click the recipients names to learn more about them and their accomplishments.
Angelo Petruss Award for Lawyers in Gov't Service
Renee Morioka, Tacoma
"In recognition of your skillful representation of the Department of Social and Health Services as an Assistant Attorney General. You regularly go above and beyond to ensure that the needs of dependent children are being met. You have helped the Pierce County Dependency Court to become a statewide model for interagency collaboration and cooperation. Your work in government service honors the memory of Angelo Petruss."
Lionel Greaves, Tacoma
"In recognition of your deep commitment to inclusion and equity within the legal profession. You have helped law students and new attorneys find their fit in the legal community through your work as an Attorney Recruitment Coordinator with the Washington State Attorney General's Office and your service on the WSBA Diversity Committee. Your efforts continue to support and inspire a new generation of legal professionals."
Standish "Stan" Perkins, Seattle
"In recognition of your work pioneering Seattle University School of Law's Low Bono Incubator Program. Your funding and guidance provides exceptional mentorship and support to recent law school graduates and makes it possible for individuals of moderate means to access legal services otherwise out of their reach. Your vision for this program improves access to justice and enriches the legal profession."
Karl Tegland, Mill Creek
"In recognition of decades of service to your profession, your peers, your students, and legal scholarship. Thousands of legal professionals across the state rely on your volumes of work. The cumulative effect of your career of service to lawyers, judges and, ultimately, the public, is immeasurable."
Hon. Ronald Kessler (ret.), Seattle
"In recognition of your decades of service on the bench for the people of Washington. You are a valued mentor to attorneys and judicial officers alike. Your guidance on trial skills and advocacy and your Criminal Caselaw Notebook have significantly improved the legal profession."
Emily Arneson, Spokane
"In recognition of your work with the Spokane Young Lawyers Division (SYLD). Under your leadership, SYLD increased volunteer opportunities and collaboration with other community organizations, enhanced professional training, and renewed its focus on mentorship. Your efforts to strengthen the Spokane legal community are a credit to the profession."
Grifan Cayce, Maple Valley
"In recognition of your extraordinary commitment to civics education. Your work with students in the 'We the People' program serves the profession and the public by developing community members capable of engaging in civil discourse."
Mills Meyers Swartling, Seattle
"In recognition of your firm's culture of service and your attorneys' significant contributions of volunteer time and talent to the legal profession. Your generous service has made a lasting, positive impact on the profession, the public, and the community."
J. Donald Curran, Spokane
"In recognition of your commitment to promoting ethics and civility in the practice. You raise the reputation of lawyers through your pro bono and public service work and your efforts to improve the legal profession. You have made professionalism a lifetime endeavor."
Teruyuki Olsen, Seattle
"For your extraordinary contributions to the Washington State Bar Foundation and its Board of Trustees, 2009-2017, including service as Vice President and Chair of the Donor Engagement Committee. Your vision, leadership and enduring enthusiasm were instrumental in strengthening the relationship between the Foundation's trustees and donors. Your philanthropic commitment honors the memory of Sally Savage."
Special Thanks to Our APEX Awards Dinner Sponsors
Connelly Law Offices │ Diamond Massong │ James & Yumi Doane
Masters Law Group │ Private Practice Transitions │ Rush Hannula Harkins & Kyler, LLP
---
Past Award Recipients
---
APEX Award Categories and Descriptions
Angelo Petruss Award for Lawyers in Government Service
Named in honor of Angelo R. Petruss, a senior assistant attorney general who passed away during his term of service on the WSBA Board of Governors, this award is given to a lawyer in government service who has made a significant contribution to the legal profession, the justice system, and the public.
Excellence in Diversity Award
This award is made to a lawyer, law firm, or law-related group that has made a significant contribution to diversity in the legal profession.
Legal Innovation Award – New award for 2017
This award recognizes legal professionals, law firms, courts, law schools, individuals, or organizations who demonstrate leadership in promoting innovation in the practice of law. Innovation may be defined as programs, processes, or technology that advance or streamline the future of the profession and accessibility/delivery of legal services.
Lifetime Service Award
This award is a special award given for a lifetime of service to the legal community and the public.
Norm Maleng Leadership Award
This award is given jointly by the WSBA and the Access to Justice Board, in honor of the late King County Prosecutor Norm Maleng's legacy as a leader. He was an innovative and optimistic leader committed to justice and access to justice in both civil and criminal settings. Within the profession, his leadership was characterized by his love of the law and commitment to diversity and mentorship. This award recognizesthose who embody these qualities.
Outstanding Judge Award
This award is presented for outstanding service to the bench and for special contribution to the legal profession at any level of the court.
Outstanding Young Lawyer Award
This award recognizes one attorney who has made significant contributions to the professional community, especially the community of young lawyers, within their initial years of practice. Recipients must be active WSBA members within five years of admission to any bar association or less than 36 years of age.
Pro Bono and Public Service Awards
These awards are presented to an individual, a lawyer, other legal professional, law firm, or other legal entity for outstanding cumulative efforts in providing pro bono services or who gives back in meaningful ways to the public, the community, or to the legal profession. Nominations will be considered in two categories: 1) for an individual, or solo or small firm practitioner; 2) for a multi-person law firm or organization.
Professionalism Award
This honor is awarded to a WSBA member who exemplifies the spirit of professionalism in the practice of law, as defined in the WSBA's Creed of Professionalism.
Sally P. Savage Leadership in Philanthropy Award
Sally Savage led the Bar Foundation's renaissance and was a catalyst for its refocused mission to sustain the WSBA's effort to advance justice and diversity. Her clarity, expertise and vision helped establish a path for enduring support of a strong bar association that provides statewide leadership on matters of profound importance to the profession and the citizenry. Sally's spirit of generosity and leadership continue to inspire all who recognize the transformative potential of philanthropy. Philanthropy means "love of humanity" and focuses on private initiatives for the public good, focusing on quality of life. Sally Savage emulated this spirit of philanthropy in her life, and it is in her memory that we continue to honor donors, volunteers and friends of the Washington State Bar Foundation who embody Sally's spirit.